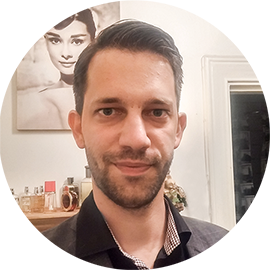 Mikael Torstensson
I am 33 years old and I live in Stockholm, Sweden with my wife Anna who also work as a photographer.
Mikael Torstensson
Photographer in Stockholm, Sweden. I photograph Portraits, Product and of course Weddings and Event. I also photograph editorial media and associations. I have experience in photography for over 5 years and have many satisfied customers.
Being a photographer is fun and rewarding in many ways. The opportunity for occasional moments to people is something I value a lot.
I have been a photographer at many weddings, I really love helping to perpetuate and visualize your memories.
Do not hesitate to contact you with any questions
Phone: +46 8-51 97 00 97 or E-Mail: kontakt@mikaelfoto.se
My colleagues
We live in a great time where we can choose and wrap between styles and tastes. It facilitates the choice of photographer. To assert that someone is better than the other is just about style and taste.
Here I have gathered photographers whom I personally think is doing a great job.